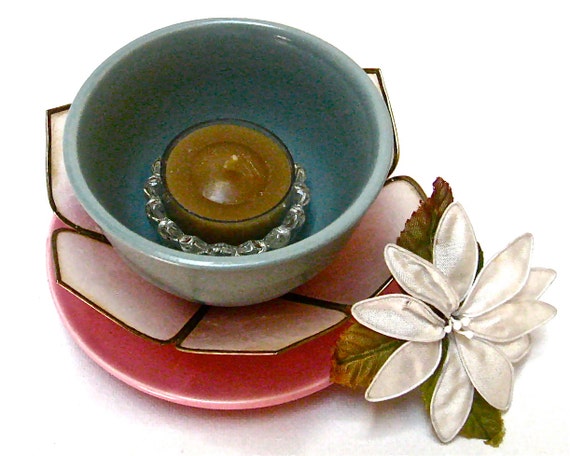 Tea Light Candle Holder
Recently I was cruising round Etsy's forums trying to be helpful and learn stuff (OK, I was wasting time) when I came across this new shop called Pava Creations devoted to upcycling. As soon as I looked at it,
I knew I needed to tell all of you about it.
The tea light candle above was what first caught my eye, I love it and had t
o explore her shop more. I found this really cute essential oil diffuser, too. Isn't it great?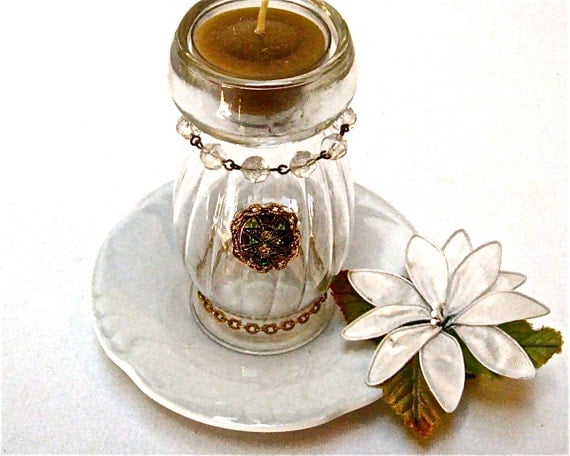 Elegant Tea Lite Holder
I sent Victoria, the shop owner, an email asking for permission to use her pics and to tell us a little bit about herself and her sho
p. This is what she said
"
Up Cycled One of a Kind Creations for your home!
Fabulous Finds from Local Thrift Stores are my main inspiration, I love to work with jewelry pieces,and gently used housewares; it is challenging to take these wonderful finds and create something beautiful and useful.
That must have item that makes our eyes light up at first glance, it's all about the bling
!"
So if you have a few minutes check out Victoria and Pava Creations on Etsy for some wonderful upcycled items.